(Physical conference location in Nanjing, China)
Welcome to ICEB 2021 - A Hybrid Conference
(EI/Scopus indexed since 2005)
December 3-7, 2021, Friday to Tuesday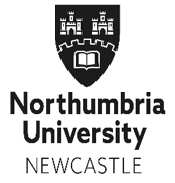 Welcome to ICEB 2021! Besides the virtual global ZOOM meetings, Hohai Business School also hosts a workshop in Chinese physically in its Boxue Buliding. All physical attendees are well come to participate without any fee. The schedule of workshop is at this link.
In-person physical meeting schedule
| | |
| --- | --- |
| December 3 (Thu) | Registration |
| December 4-6 | Keynotes and paper presentations (Hybrid mode) |
| December 7 (Tue) | Industry visit |
Registration fee
The registration fee includes two parts:
1. Authors who submit papers and want the paper included need to pay the virtual conference registration fee through: http://gebrc.nccu.edu.tw/ICEB/2021/registration_guidelines.php or https://iceb2021.johogo.com/registration_guidelines.php.
2. Authors with papers or scholars without papers who intend to join in-person conferences need to pay additional in-person participation fees. The fees include the functions and activities during the conference: lunches, coffee breaks, dinners, and industry visits, excluding accommodation costs.
Participants

In-person registration fee (RMB) Early-bird by Nov. 10, 2021

In-person registration fee (RMB)
Nov. 10, 2021-Dec. 4, 2021

Non-students

2500 Yuan

3000 Yuan

Students

1250 Yuan

1500 Yuan
Payment and transfer information for the in-person registration
| | |
| --- | --- |
| Account Name | Hohai University |
| Bank account number | 4301011409001024513 |
| Account Bank | Nanjing ICBC Ninghai Road Sub-branch |
| Transfer remarks | ICEB 2021+ Name of participant |
| Contact | Teacher Shen / Teacher Qiu |
| Contact number | +86-15951867879 / +86-13951087075 |
| Contact email | |
Please be sure to note "ICEB2021" and the participant's name in the remittance message! After the remittance, please send a screenshot (scanned copy) of the transfer and remittance information or receipt, the invoice header and tax registration number to the contact's mailbox for confirmation. The invoice will be issued to you during the conference; please pick it up from the registration desk.
In-person meeting venue:
Meeting location:
Business School of Hohai University
No. 8, Focheng West Road, Jiangning District,
Nanjing, Jiangsu
China
Contact:
Teacher Shen / Teacher Qiu
Contact :+86-15951867879 / +86-13951087075
Contact number:[email protected]
Visa Information:
(Click here)
Covid-19 prevention quarantine policies:
Please check the latest updated Covid-19 prevention quarantine policy in Nanjing before you arrive. The current policy is shown as follows:
1. Visitors arriving in Nanjing from low-risk areas can move freely with the green health code and normal body temperature.
2. Visitors from high-risk areas must be quarantined for 14 days for medical observation + 7 days for home health monitoring.
3. Visitors in low-risk areas in districts and cities where medium- and high-risk areas are located shall hold a certificate of negative nucleic acid test within 48 hours. People with a history of residence in high- and medium-risk areas enter Jiangsu within 14 days must undergo "14 days of centralized quarantine medical observation + 7 days of home health monitoring".
4. Before the conference, please contact the conference affairs team to report your ID number in advance, and bring your ID card and swipe your ID to enter the school on the day of the conference.
Local Attractions (Introduction to Nanjing):
Nanjing is one of the first national historical and cultural cities, an important birthplace of Chinese civilization, and has long been southern China's political, economic, and cultural center. In addition, Nanjing is an important national science and education center. Since ancient times, it has been a city that emphasizes culture and education. It is known as the "Tianxiawenshu" and "The First School of Southeast Asia". As of 2020, there are 68 colleges and universities of various types in Nanjing, of which 12 are double-class universities and 8 are 211 universities, second only to Beijing and Shanghai. Nanjing is also a famous national tourist city. As of 2020, there are 1 World Cultural Heritage, 2 Chinese World Cultural Heritage tentative lists, 55 national key cultural relics protection units, and 114 cultural relics protection units in Jiangsu Province, 516 cultural relics protection units above the city level, 2 national historical and cultural blocks, 7 provincial historical and cultural blocks, 3 national historical and cultural towns (villages), and 26 scenic spots above 4A. There are 5 tourist resorts at the local, provincial and national levels. Famous scenic spots include Sun Yat-sen Mausoleum, Ming Xiaoling Mausoleum, Xuanwu Lake, Yuhuatai, Presidential Palace, Confucius Temple, etc.
Moreover, the Niushou Mountain Cultural Tourism Area, only 2 kilometers away from this meeting, is a famous Buddhist mountain in China with a profound cultural heritage. It is the initiation and birthplace of Niu Tau Zen Buddhism. During the Qianlong period of the Qing Dynasty, "Niu Shou Yan Lan" was included in the 48 scenic spots of Jinling. As a major cultural project during the "Twelfth Five-Year Plan" period of Nanjing City. Niushou Mountain Cultural Tourism Zone takes "long-term worship of the world's highest sacred relic of Buddhism-Buddha's top bone relic" as the theme. It is a "new world Buddhist cultural heritage, new contemporary architectural art landscape". For construction positioning, the entire scenic spot strives to create three great places of "ecology, culture, and leisure" based on excavating ecological resources, cultural resources, and tourism resources. There are existing tourist attractions such as Foding Temple, Foding Pagoda, Foding Palace, Yue Fei Anti-Gold Fortress, Cliff Rock Carvings, Hongjue Temple Pagoda, Zheng He Cultural Park, etc.
Airport Transportation (Travel information):
1. Airport arrival: Subway S1 Focheng West Road Hohai University Station, or taxi (about 100 Yuan)
2. Arrival by high-speed rail:
* Arriving at Nanjing South Station of high-speed rail: Subway S1 Focheng West Road Hohai University Station, or taxi (about 20 yuan)
* Arriving at Nanjing Station of High-Speed ​​Rail: Metro Line 3 from Nanjing South Station to S1 Focheng West Road Hohai University Station, or taxi (about 60 yuan)
3. Self-driving: Exit at Cuiping Mountain of Nanjing Airport Expressway, 2 kilometers south
Optional Tours:
(Click here)
Hotel Room Booking (Recommended surrounding hotels):
1. Shangkeyou Chain Hotel, Nanjing Hohai University Metro Station. (Booking hotline 025-87123818, Contract price: 200 yuan/night), 430 meters.
2. Jinjiang Metropolo Hotel, Nanjing Jiangjun Avenue Hohai University. (Booking hotline 025-52113688, Contract price: 300 yuan/night), 550 meters.
3. Nanjing Cuipingshan Hotel. (reservation hotline 025-52427896, Contract price: 400 yuan/night), 2.1 km.
4. Ibis Hotel, Nanjing Jiangjun Avenue, Nanhang Branch. (Booking hotline 025-86176800, Contract price: 250 yuan/night), 2.2 km.
3. JI Hotel, Nanjing Baijiahu. (Booking hotline 025-86180555, Contract price: 400 yuan/night), 2.6 kilometers.